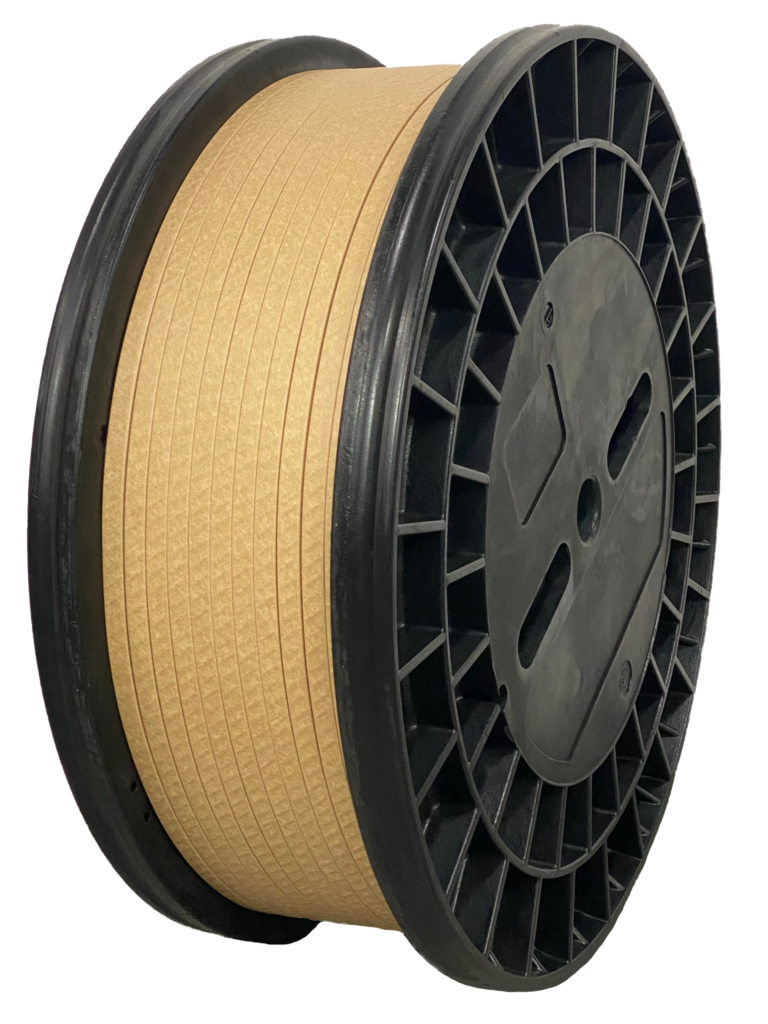 Thermally Upgraded Paper is a paper insulation for magnet wire rated 105°C when submerged in oil, with a maximum hot spot rating of 120°C.
The Thermally Upgraded Paper insulated wire Alconex supplies has the desired characteristics of absorbing the energy from impact.  It is also resistant of scuffing, cutting, and stretching.
Do you have a use for Thermally Upgraded Paper-insulated magnet wire? Contact us today toll-free at 1-800-443-6481 submit a product request below.
APPLICATION TO WIRE
Alconex has become a world leader in high-speed application of insulating papers on aluminum and copper.  We buy our paper insulations direct from the mills, slit from master rolls into Step Packed, multi-ply wire wrap packages utilizing our in-house converter, and serve them onto our extruded aluminum and copper conductors at high speed, allowing us to offer the best quality products with quick turnaround.
AVAILABLE PAPER TAPES
Cottrell®, Cindus®, Weidmann®, Munksjö®, Manning®, and Tullis Russell® all available.  Call 1-800-443-6481 to inquire about other paper tapes not listed.
SPECIFICATIONS
Round:  NEMA MW 31-C, MW 31-A, and Alconex Specification
Square and Rectangular:  NEMA MW 33-C, MW 33-A, and Alconex Specification
TYPICAL APPLICATIONS
Oil-Filled Transformers
Utility Power Transformers
Utility Distribution Transformers
Power Generation
FEATURES AND BENEFITS
Typical tape thicknesses used for wrapping conductor are 2, 2.5, and 3 mil. Other thicknesses available upon request.
Various types of thermally upgraded paper are available.
Most common construction utilizes two tapes with 50% overlap. An increase in overlap, an increase in number of tapes, or an increase in tape thickness can help achieve larger builds.
Most of our suppliers rate their papers at 105°C with a maximum hot spot of 120°C.
WIRE EDGE CONDITIONS
Radius corner, fully rounded edge, round, and trapezoidal.