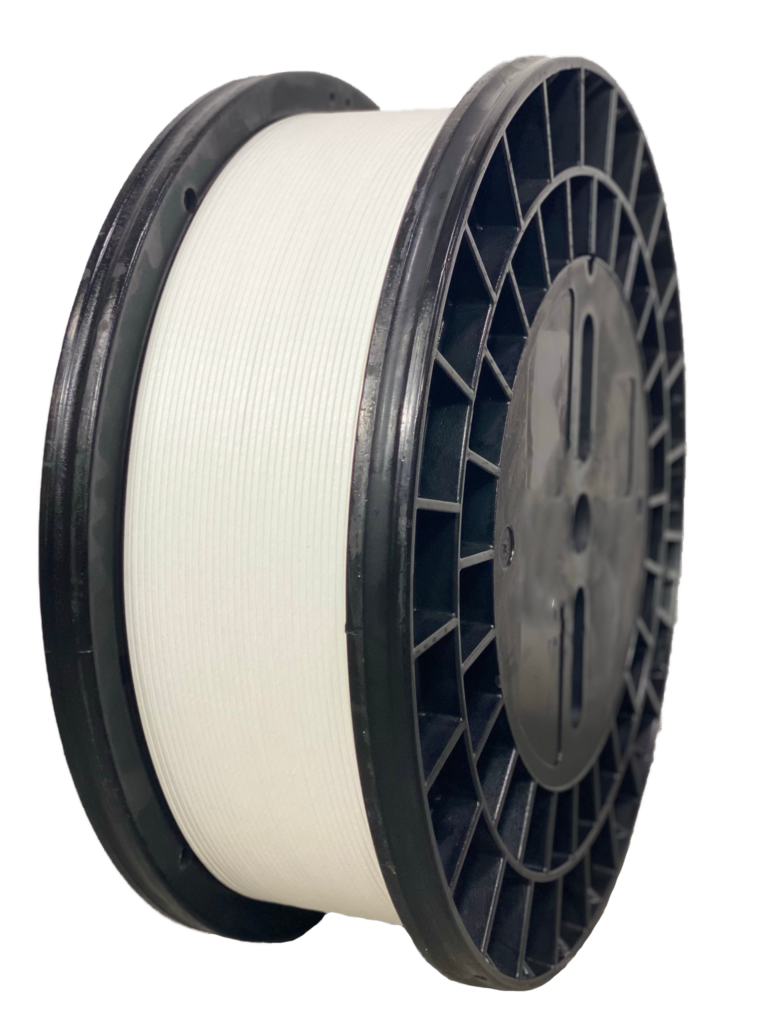 Alconex Specialty Products, Inc. is a Master Distributor of DuPont Nomex® 410 insulated wire products.
Nomex® is a paper insulation for magnet wire rated at 220° C.  Nomex® may be impregnated with oil, chlorinated bi-phenyl, or silicone.  Nomex® paper has excellent tear resistance and is resistant to damage during winding.
Do you have a use for Nomex®-insulated magnet wire? Contact us today toll-free at 1-800-443-6481 or submit a product request below.
APPLICATION TO WIRE
Alconex has become a world leader in high-speed application of insulating papers on aluminum and copper.  We buy our Nomex® insulations direct from DuPont™, slit from master rolls into Step Packed, multi-ply wire wrap packages utilizing our in-house converter, and serve them onto our extruded aluminum and copper conductors at high speed, allowing us to offer the best quality products with quick turnaround.
SUPPLIERS
DuPont™
SPECIFICATIONS
Round:  NEMA MW 61-C, MW 61-A, and Alconex Specification
Square and Rectangular:  NEMA MW 60-C, MW 60-A and Alconex Specification
TYPICAL APPLICATIONS
Dry-Type Transformers
Specialty Transformers
Oil-Filled Transformers
Utility Transformers
Power Transformers
Distribution Transformers
Power Generation
Lifting Magnets
FEATURES AND BENEFITS
Nomex™ 410 offers high dielectric strength properties, mechanical toughness and high flexibility.
Nomex is most commonly used with varnishes and resins, as well as transformer oils.
Typical tape thicknesses used for wrapping conductor is 2 mil. Other thicknesses are available upon request.
Most common construction utilizes two tapes with 50% overlap. Minimum overall increase in insulations thickness for 2 mil tape utilizing two tapes is 7 mil, per NEMA MW 1000-2018. Typical is 8 mil increased in total build.
Dielectric breakdown of not less than 300 V/mil of the minimum thickness of paper covering one side or half the minimum increase in build, per NEMA MW 1000-2018.
WIRE EDGE CONDITIONS
Radius corner, fully rounded edge, round, and trapezoidal.