Alconex Environmental Policy
Alconex is committed to operating its facilities in compliance with all applicable local, State, and Federal environmental regulations, as well as implementing more internal standards when necessary to protect our environment.  We will work toward a goal of zero waste generation by:
Operating our facilities in compliance with applicable local, State and Federal environmental laws and regulations, as well as following more stringent internal standards to better protect our environment.
Following a waste prevention strategy under which we will work toward minimizing waste and potential negative impact on our community.
Ongoing improvement of our environment management system.
 Environmental Principles
Alconex recognizes the universal need for care and protection of our natural resources.  To fulfill its corporate role in this area, Alconex pledges to abide by the following principles:
Compliance – We will comply with all applicable local, State and Federal environmental regulations.
Personnel – The Environmental Policies and Programs are every employee's responsibility, and all Alconex employee's are expected to champion environmental causes in the company.
Waste Minimization and Disposal – We will monitor and change processes and/or raw materials, where feasible, to reduce the volume of waste generated.  Wastes that are unavoidably generated will be disposed of by approved methods.
Recycling – We will recycle and reuse waste materials to the greatest extent feasible. Alconex endeavors to make conservation and recycling a way of life for the company.
Energy – will conserve energy through elimination of waste and increased end use efficiency.  We will maximize the energy efficiency of our existing operations and save energy to the greatest feasible extent.
Communications –We will insist on open dialogue with our customers and suppliers regarding environmental matters.
Training – We will provide the necessary instruction to educate and motivate its employees to apply safe and environmentally sound work practices.
Monitor and Improve – We will monitor our policy and search for ways to improve these systems wherever possible.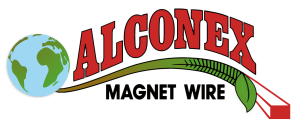 Better processes, better collaboration, and better products for a better world.